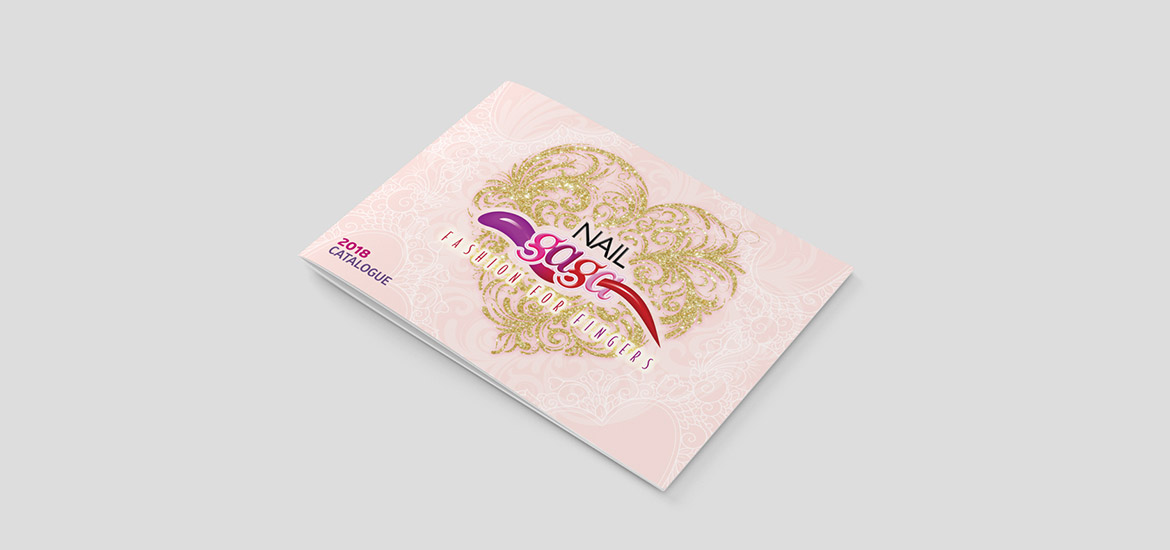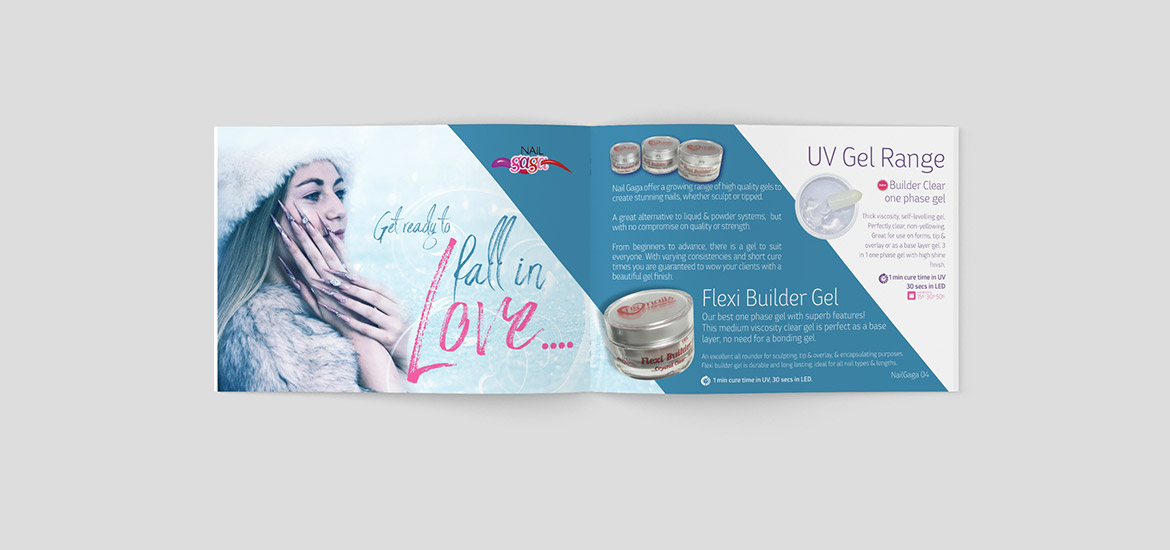 Saint Nicolas enjoys a great working experience when working with the dedicated professionals at Nail Gaga, a multi-award winning Nail brand, beautifying the UK & Europe's fingers with the latest trends and designs brought to the market place.
From brand identity, to the marketing materials, Saint Nicolas have worked with Nail Gaga to help build their brand identity and in 2017, we worked together to produce the new 2018 'Fashion For Fingers' brochure aimed at showing off the vast range of products and styles that Nail Gaga has available.
Everytime we put the Nail Gaga logo on artwork, we ensure it meets their brand values and maintain a brand that can be trusted. The 2018 design is no exception and we wanted to ensure each page of the brochure told a story and kept the viewer intrigued and interested in the mission of Nail Gaga.​