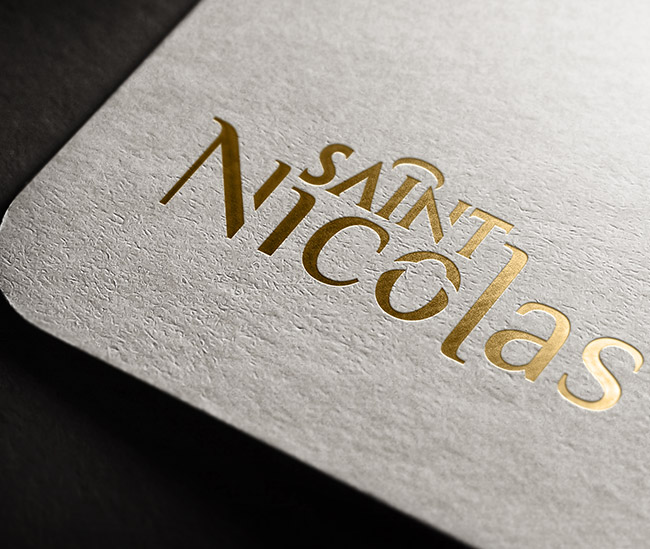 The concept of a Saint
Saint Nicolas was conceptualised in 2012 by Graphic Designer Nick Lewis, who through working in a multitude of organisations based in the advertising, training and retail sectors had built up a reputation as a talented, friendly, approachable and reliable designer.
It was through a freelance project where Nick assisted with an urgent project brief, that the name 'Saint Nicolas' bestowed.
The client who had been let down by a previous designer, received an end product that exceeded their expectation and in turn sent a note of thanks for the work rendered.
"Thank you for all the hard work, your professionalism and dedication to meet our urgent expecations will not be forgotten. Nick, you are a true Saint!"
...Well after few more clients who started to call us 'Saint Nick' for our patience and dedication to ensuring the client got the best final product, it finally struck an idea! It's lovely to get positive feedback from clients, and with that, the concept of a Saint Nicolas designs service was born...
What We Do?
Saint Nicolas are skilled in Graphic Design solutions including retail packaging design, brand identity, business advertising solutions including flyers and brochure, campaign development, exhibition design and web design solutions.
What is Our Process?
Every design project that comes through to our Award winning design team goes through our simple four step process.
Discussion & Briefing
Design Development.
Deliberation & Amendment
Delivery & Completion
Why Choose Us?
Saint Nicolas is all about a great service and end product. We pride ourselves on offering innovative design solutions but with that same approahable, friendly service.
We don't claim to be the BIGGEST design house, but we do keep our core family values at the centre of our business.
The Saint Nicolas Cycle
We offer many different graphic and web design services, but with every project, we keep a simple four step process.
Your initial request will be reviewed by us. We'll then discuss the options to proceed with your project.
Our creative team will develop concepts that meet your briefing requirements.
At your own pace, you can review and feedback your project concept thoughts.
We'll supply the final solution to you ready for usage to your specific requirements.

"GREAT designer with superb patience-NOTHING was any bother-HIGHLY RECOMMENDED"
"professional, excellent communicator, a pleasure to work with"


"Simply Exceptional! Fabulous service & First Class Product 🙂 A++++++++++++"
"A true diamond in a world of cowboys – Exceeded my expectations by a long margin"